Every baseball used by every major league team is coated in mud from the Delaware River.
One of the problems with brand new baseballs is that their clean surface makes them slippery to handle, especially for pitchers. Following the 1920 death of Cleveland Indian Ray Chapman by an accidental pitch to the head, Major League Baseball created rule 3.01c requiring umpires to "remove the gloss" from baseballs before the game, to help improve the pitcher's grip. Teams tried a variety of methods but had mixed results. Enter Lena Blackburne.
Born in 1886 Pennsylvania, Russell "Lena" Blackburne was a baseball player, coach, and manager. In the 1930s while he was the third-base coach for the Philadelphia Athletics an umpire complained to him about this grip problem and how there wasn't a good solution. Blackburne went in search of a material that could be applied to new baseballs and he found the answer in mud.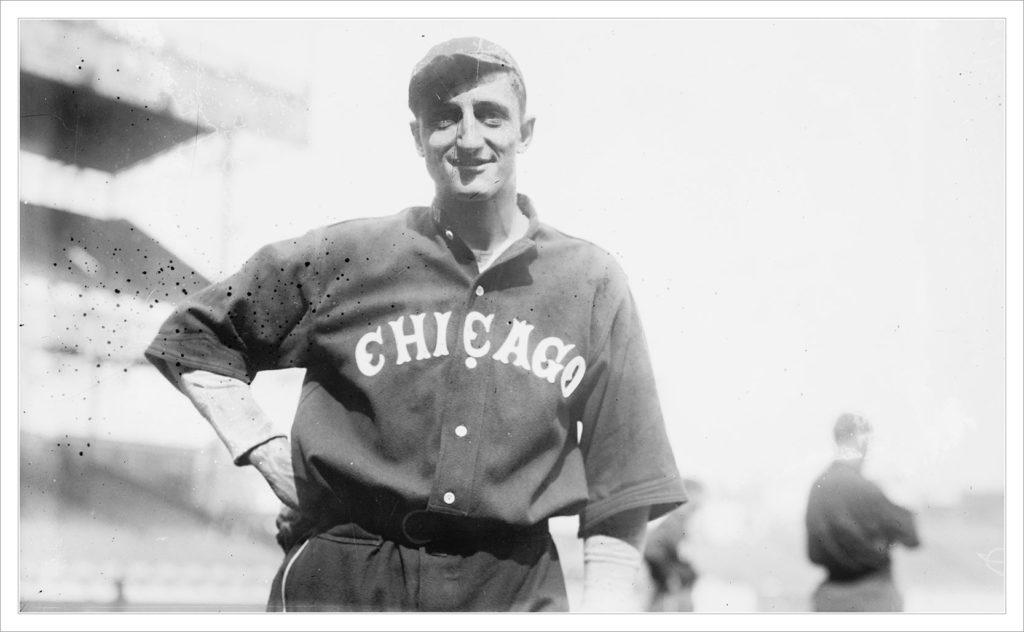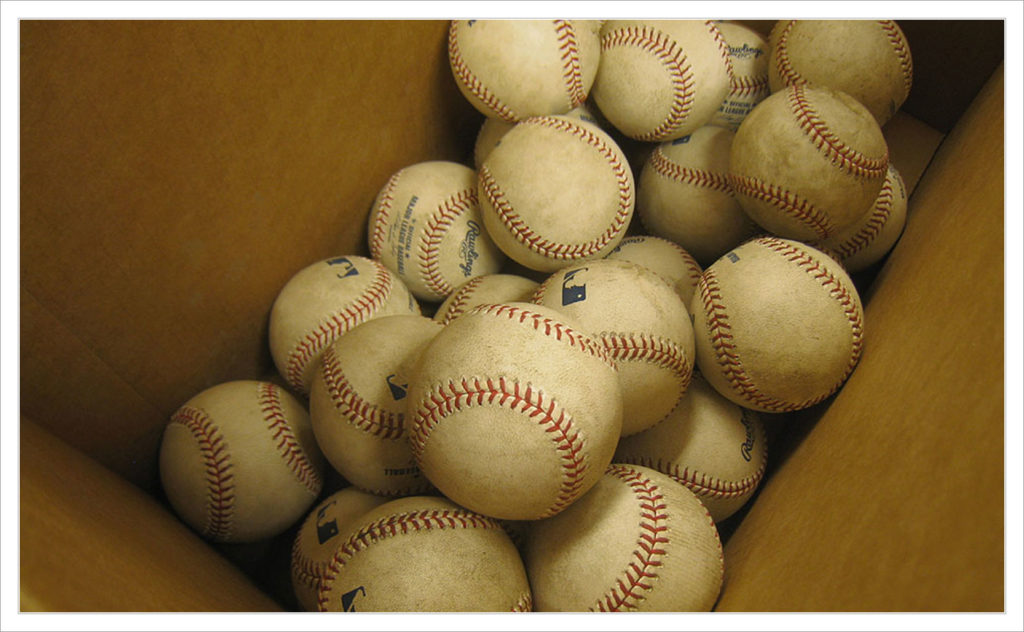 Lena Blackburne Baseball Rubbing Mud
Blackburne collected mud from the Delaware River near Palmyra, New Jersey (coincidentally, close to where he lived). The exact location is a guarded secret. He took this mud to the Athletics clubhouse and they tried it on baseballs. It didn't soften the surface of the ball, it didn't discolor the leather too darkly, it didn't smell, it provided grip, and the umpires approved.
Lena Blackburne began to sell this mud to teams around the American League – he refused to sell to the National League teams as he was ardent supporter of the American League. After his death in 1968 the Lena Blackburne Baseball Rubbing Mud company began to sell to the National League and today every team in Major League Baseball uses the product on every baseball.